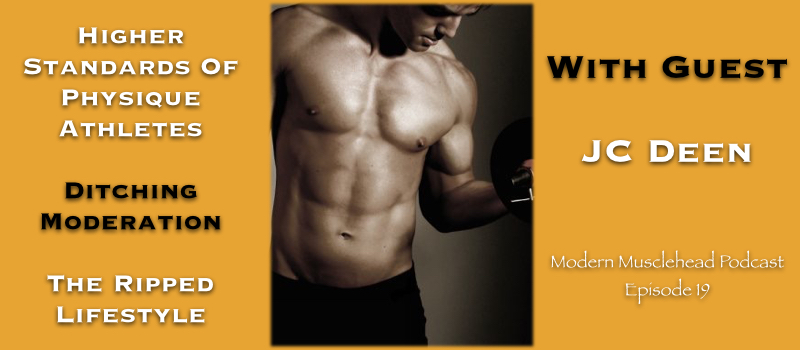 JC Deen joins Physique Coaches Scott Tousignant and Bryan Krahn to discus the higher standards of Physique Athletes and what it takes to go from lean to ripped. As JC mentions during the podcast, "It boils down to being a steward of your habits and constraints. Being real with the discipline that you need to live the life that you want to live."
We also discus;
**** Our current physique training splits.
**** The elements we change, how often we change them, and the impact this strategic variety has on our physique development.
**** How we've evolved through our training experience. What worked for us as newbies is simply not effective for us experienced physique athletes.
**** Why ditching the idea moderation and shifting more toward the extremes may be necessary when going from lean to ripped.


To receive automatic updates subscribe via iTunes: Modern Musclehead podcast on iTunes
This episode freak'n ROCKS! You are going to love every second of it.
This was a freak'n awesome conversation that I'm sure you're going to enjoy and pull some golden nuggets from.
Links mentioned in the show;
JC Deen's blog JCDFitness.com
JC's article How To Build Your Weight Loss Meal Plans and Making Losing Fat Easier On Yourself
Food Tracking App Cronometer
Enjoy the episode… and as always, we appreciate your feedback. If you have any topics you'd like us to cover in future episodes, feel free to send us an email or post them in the comment section below.
Sculpt a Masterpiece,
Scott Tousignant
About The Author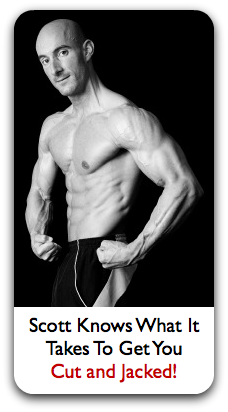 Scott Tousignant, BHK is a Physique Coach and Elite Natural Bodybuilder with the UFE.
Scott specializes in helping regular men and women sculpt their body into a chiseled work of art.
Viewing training as an art form and your body as a sculpture is a simple shift in mindset that brings out the beauty in your ongoing body transformation.
The art of molding and chiseling an aesthetically pleasing physique with spectacular symmetry, proportions, and carved out detail is one of life's most rewarding and fulfilling experiences…
…It's an opportunity for self growth and self discovery that will impact every area of your life.
Learn more about Scott's physique-focused training programs:
AMPlify Aesthetic Muscle Gains and Strip Away Stubborn Sacks Of Fat with AMP – Aesthetic Muscle Plan
Get a taste of Scott's hardcore physique training programs with Physique Phreak
More Places For Us To Connect…
On YouTube
On Facebook
On Instagram
On MyFitnessPal
On Pinterest