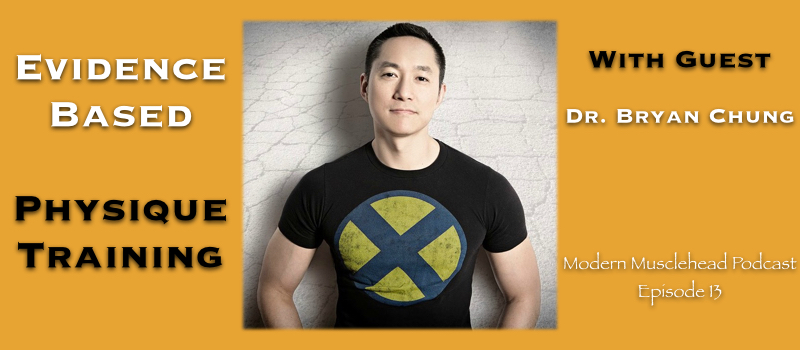 Dr. Bryan Chung joins Physique Coaches Scott Tousignant and Bryan Krahn to discus an evidence based approach to Natural Bodybuilding and body recomposition. Some of the topics covered during this episode;
*** Building muscle isn't linear
*** Insights into Myo-reps
*** Dr. Bryan Chung's background
*** What to make of evidence based fitness when it's trendy to use research.
*** What is the next big thing in fitness research
*** Research based vs in the trenches
*** Outliers
*** EMG and MRI research
*** The importance of having an open mind
*** what's the best diet
*** Doing things that are important to you
*** What to do about loose skin


To receive automatic updates subscribe via iTunes: Modern Musclehead podcast on iTunes
Here's links to the research referenced in today's podcast;
Evidence Based Fitness – Dr. Bryan Chung's website
Science behind Myo-reps – Article by Borge Fagerli
Enjoy the episode… and as always, we appreciate your feedback. If you have any topics you'd like us to cover in future episodes, feel free to send us an email or post them in the comment section below.
Sculpt a Masterpiece,
Scott Tousignant
About The Author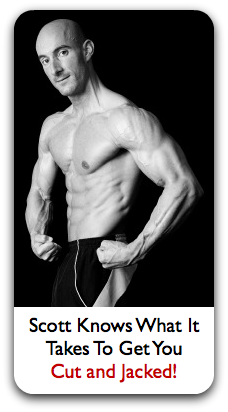 Scott Tousignant, BHK is a Physique Coach and Elite Natural Bodybuilder with the UFE.
Scott specializes in helping regular men and women sculpt their body into a chiseled work of art.
Viewing training as an art form and your body as a sculpture is a simple shift in mindset that brings out the beauty in your ongoing body transformation.
The art of molding and chiseling an aesthetically pleasing physique with spectacular symmetry, proportions, and carved out detail is one of life's most rewarding and fulfilling experiences…
…It's an opportunity for self growth and self discovery that will impact every area of your life.
Learn more about Scott's physique-focused training programs:
AMPlify Aesthetic Muscle Gains and Strip Away Stubborn Sacks Of Fat with AMP – Aesthetic Muscle Plan
Get a taste of Scott's hardcore physique training programs with Physique Phreak
More Places For Us To Connect…
On YouTube
On Facebook
On Instagram
On MyFitnessPal
On Pinterest