I recently began a muscle building phase with a goal of gaining 7-10 pounds of lean muscle. I'm documenting my progress in an effort to provide you with some valuable insights, which you can apply to your own body sculpting journey.
Since I frequently get asked "Scott, what do you eat on a daily basis?", I thought I would share exactly what I ate yesterday. Check it out…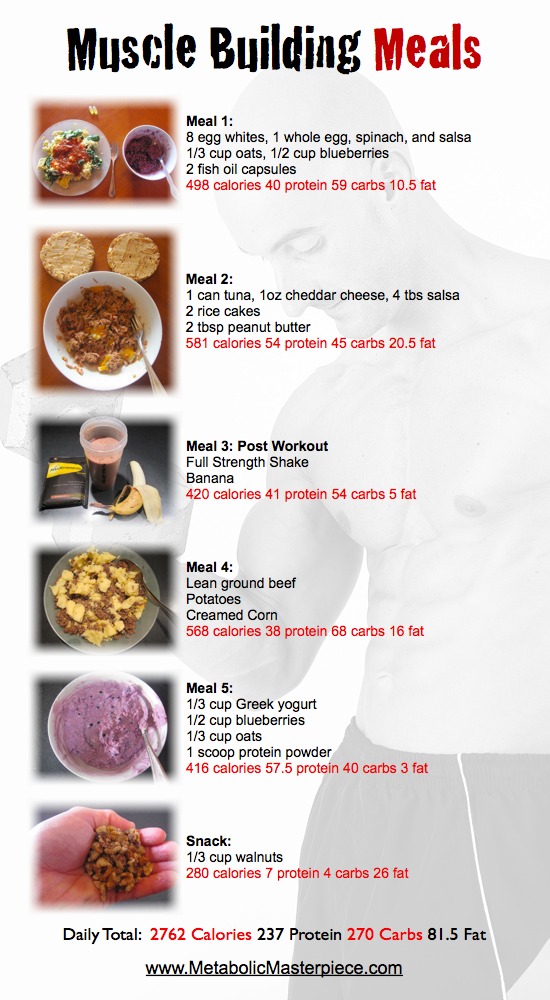 Typically I consume more veggies throughout the day. This happened to be a very high starchy carb day with the only veggies coming from the 4 cups of raw spinach in my eggs.
I was more than fine with the extra starchy carbs since it was a CRAZY intense leg training day, which took a lot out of me.
The 2762 calories put me in a slight caloric surplus for the day. With my activity level I have an approximate Total Daily Energy Expenditure (TDEE) of 2600 calories.
I have given myself permission to gain some fat during this muscle building phase (approximately a 1:1 muscle:fat ratio), which will still have me looking pretty lean. In order to achieve this I will be avoiding excess surplus calories.
I hope that this share has been helpful to you. Be on the lookout for more meal plans and recipes.
Sculpt a Masterpiece,
Scott Tousignant
About The Author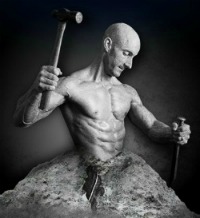 Scott Tousignant, BHK, is a Certified Fitness Consultant with a passion for transforming fitness enthusiasts goal driven, dedicated, and voracious physique artists who take pride in their body, fitness, health, and lifestyle. Embraced by physique artists around the world, his Metabolic Masterpiece Body Sculpting Programs will guide you through the process of sculpting your body into a work of art, by applying what Scott has coined, The A.T.T.R.A.C.T. Formula.
With his synergistic, boredom busting body sculpting workouts you will melt stubborn fat and gain muscle while skyrocketing your metabolism!
The art of molding and chiseling an aesthetically pleasing physique with ideal proportions and spectacular symmetry is one of life's most rewarding and fulfilling experiences. It's an opportunity for self growth and self discovery that will impact every area of your life.