Episode 05 of the Physique Frontier podcast absolutely KICKED BUTT! (pun intended). It was one of the most exciting discussions I've ever been a part of… thanks to guest expert Bret Contreras aka The Glute Guy.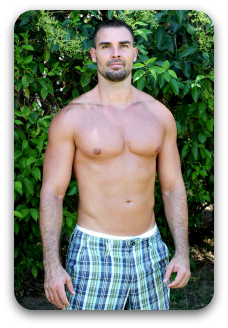 This episode is a celebration of one of the most aesthetically pleasing body parts… the glutes.
Firm, strong, shapely glutes are one of the most attractive features on both the male and female physique.
Admittedly… I'm a butt guy… so I may be a bit biased on this topic 😉
Sculpting glorious glutes are even more important if you are a physique competitor. Frankly, they are an absolute must.
But great glutes are not just about vanity. They are about function and overall well being.
Listen in as we dive into this topic and many more;


Bret kicks off the discussion by sharing some of the recent fascinating research that's really caught his attention.

This lead our discussion in the direction of foam rolling, self massage, and stretching. Are they effective or even necessary?

Our conversation shifted to the very important topic of the female posterior.
Some women have a flat butt and a strong desire to build their gluts and shape their butt…
While other women tend to build leg muscles and glutes easily and would rather avoid it…
We talked about women with a goal of fat loss who have the experience of tighter fitter jeans in the first couple weeks… the fears surrounding this… the reasons why… and how to over come it.

This lead to a fantastic discussion on the joy of competition.

Next, we discus the many benefits of the hip thruster… and the importance of developing strong glutes.

We then discussed the importance of working within your own personal range of motion.
Some gurus will state you MUST squat ass to grass… but can this be doing more harm than good?

This lead to a great conversation on ankle mobility… and it's very important role in the squat.

Things wrapped up perfectly as we discussed the importance of listening to our body.
Download the mp3 here ==> Episode 05 with Bret Contreras
This is one conversation you absolutely do not want to miss!
Please take a moment to engage in the discussion of building strong, sexy glutes… by sharing your thoughts and feedback in the comment box below.
Enjoy this episode of the Physique Frontier podcast!
Links Mentioned in The Episode
Bret's webiste ==> The Glute Guy
We mentioned two of Bret's female clients ==> See them in action
New Research ==> Importance of strong glutes
Do yourself a favor and check out those links. You'll find a wealth of practical top notch advice that is certain to take your glutes and entire physique to the next level.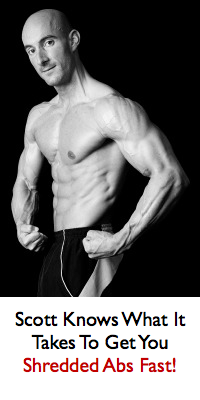 About The Author
Scott Tousignant is a Certified Fitness Consultant and Elite Natural Bodybuilder with the UFE.
Scott specializes in helping regular guys get ripped abs insanely fast. With his careful attention to the finer details, you'll carve out a rock hard and jacked physique in no time flat!
When Scott needs to urgently strip away stubborn sacks of fat for a photo shoot or bodybuilding contest, he turns to his time-tested proven system… Elite Physique.
Now you too, can follow his easy-to-follow system to finally uncover your ripped abs and chiseled body! Get the full details by visiting Elite Physique today!