Rest-pause training is an excellent tool for building aesthetic muscle. Among my favourite variations are Myo-reps, 100 rep sets, multi-angle rest-pause, and the traditional rest-pause technique. I demonstrate each of these rest-pause variations in today's video.
Rest-pause training is very time efficient and an easy way to add variety to your aesthetic muscle workouts. Give these variations a try and let me know what you think.
Sculpt a Masterpiece,
Scott Tousignant
About The Author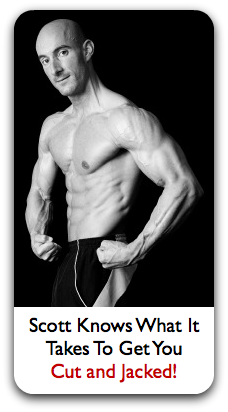 Scott Tousignant, BHK is a Physique Coach and Elite Natural Bodybuilder with the UFE.
Scott specializes in helping regular men and women sculpt their body into a chiseled work of art.
Viewing training as an art form and your body as a sculpture is a simple shift in mindset that brings out the beauty in your ongoing body transformation.
The art of molding and chiseling an aesthetically pleasing physique with spectacular symmetry, proportions, and carved out detail is one of life's most rewarding and fulfilling experiences…
…It's an opportunity for self growth and self discovery that will impact every area of your life.
Learn more about Scott's physique-focused training programs:
AMPlify Aesthetic Muscle Gains and Strip Away Stubborn Sacks Of Fat with AMP – Aesthetic Muscle Plan
Get a taste of Scott's hardcore physique training programs with Physique Phreak
More Places For Us To Connect…
On YouTube
On Facebook
On Instagram
On MyFitnessPal
On Pinterest